---
Mobile Apps
RELEASES
Android (Open OS)
Android (Google play)
iOS
Soon
v.1.0
2019.08.08
v.1.0
v.1.0
Manual installation

1) Go to "Settings" > "Security" and toggle "unknown sources".
2) Click on the release version for downloading the app. (file: appreshowno-app-release.apk)
3) Open the file.

---
Communication
Feel free to promote RESHOW in your own materials.
Some suggestions for your digital and printed communication:
DIGITAL MEDIA
please include a link to RESHOW URL: https://reshow.no in your website, e-mails, social networks, digital newsletters and wherever you find it convenient, for promoting the reuse of materials. (For example: in the previous sentence, the word "reuse" is a link to https://reshow.no).

you can also include a sentence about RESHOW on your website, exhibition pages, social networks, newsletter, etc. And feel free to mention that all materials are free of charge. Some examples:
please include RESHOW logo with a link to https://reshow.no
Logos (digital only)
---
PRINTED MATERIALS
include the domain: reshow.no in your printed materials.
include a sentence about RESHOW on printed materials. For example:
include the logo/stamp RESHOW.NO
Logos (print only)

---

---


---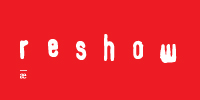 ---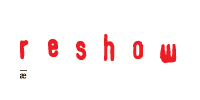 ---
Please feel free to contact us for finding other ways to communicate the possibility of reusing your debris via RESHOW.